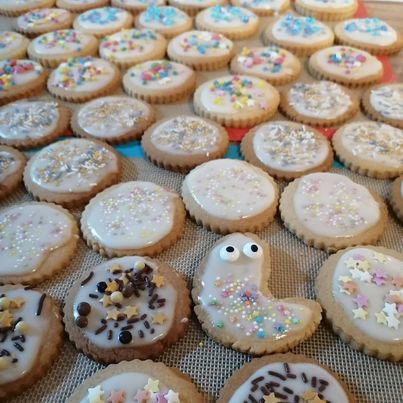 10:00
Online Bake- A- Long with Baking Beans Kitchen
Christmas is coming!!! Christmas Biscuits may well be the most delicious and simple thing you can bake and Vanessa from @bakingbeanskitchen will give you tons of tips on your bakes as we go along so all you need to do is grab the ingredients, put the kettle on for a cuppa and let's get baking!
.
You will need:
200g plain flour
120g unsalted butter
80g caster sugar
2 egg yolks
Pinch of salt
Extra flour for dusting
Icing sugar
Juice of one orange
or one lemon
sprinkles/ food colouring etc
.
Looking forward to baking again with @bakingbeanskitchen