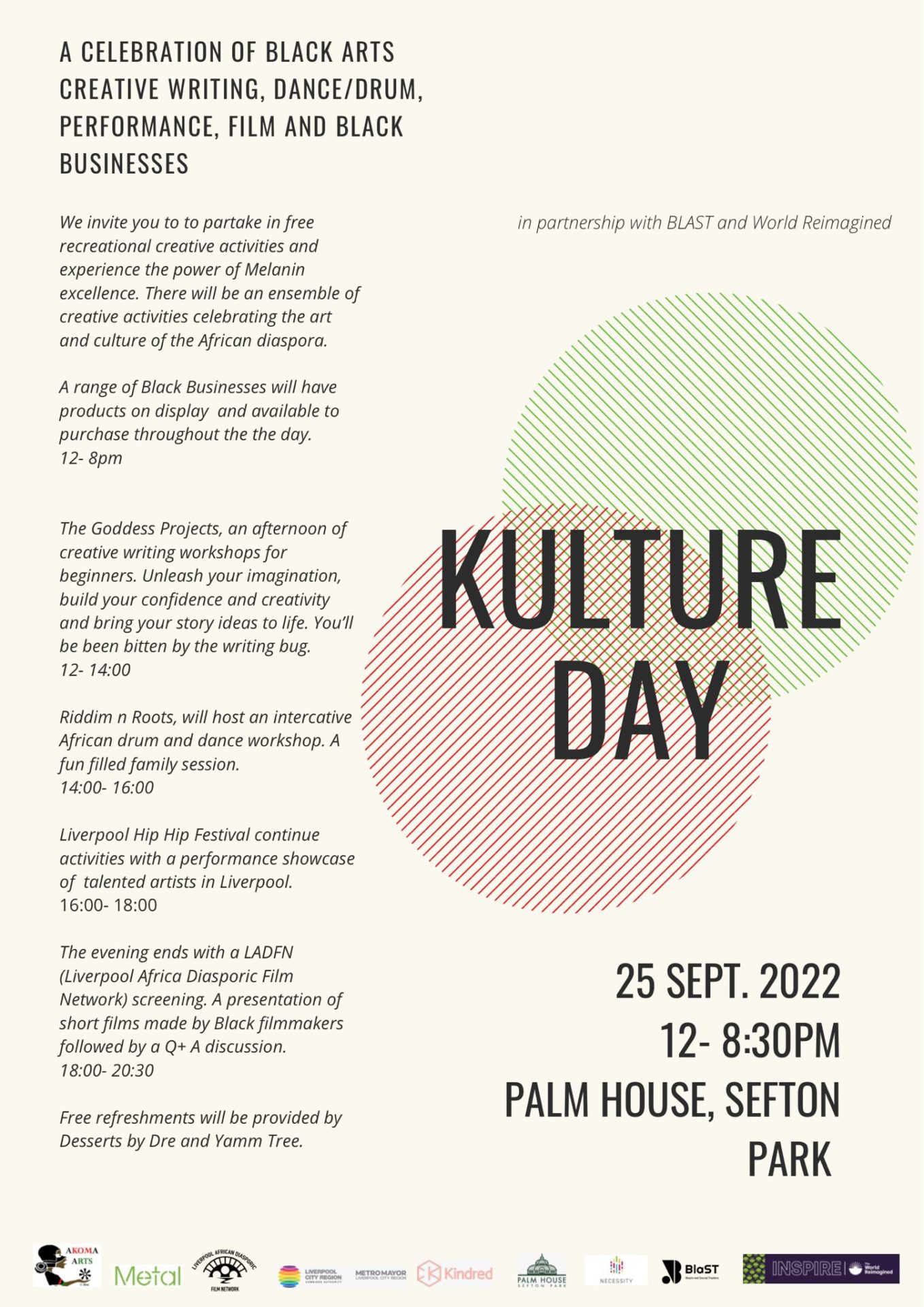 12:00
Kulture Day – An Event Celebrating Black Arts & Culture in Liverpool
12pm – 2pm – Creative Writing Workshop
Activities begins with The Goddess Projects – an afternoon creative writing workshop for beginners. Unleash your imagination, build your confidence and creativity and bring your story ideas to life. We can guarantee you will be been bitten by the writing bug!
2pm – 4pm – African Dance Workshop
2pm Drumming Workshop 3pm Join Riddim n Roots for their interactive African drum and dance workshop. Experience the exciting traditions of Ghana – rhythms, song and dance. Play the drum,
the heartbeat of Africa, and enjoy the power of dance. A fun-filled family session.
4pm – 6pm Performance Showcase
Liverpool Hip Hop Festival continue activities with a performance showcase of talented artists in Liverpool. Celebrating the great culture of the Hip Hop movement in Liverpool.
6pm – 8.30pm Film Screening
The evening ends with LADFN (Liverpool Africa Diasporic Film Network) screening. A presentation of short films made by Black filmmakers followed by a Q+ A discussion. Free refreshments will be provided by Desserts by Dre and Yamm Tree.