Introduction
When Sefton Park opened its gates in 1872 it was missing a centrepiece. A generous donation by local benefactor, Henry Yates Thompson, led the Parks Committee to abandon plans for a band pavilion and set their sights on a spectacular Palm House …
1896
Henry Yates Thompson's donation of £10,000 was a gift to the people of Liverpool. It enabled the Parks Committee to appoint leading glasshouse suppliers of the day, Mackenzie and Moncur Ltd of Edinburgh and Glasgow, to design and build a magnificent temperate winter garden, which opened to the public in 1896.
The great glass domes provided the ideal conditions for plants from South East Asia, Australasia, the Americas, Africa, Europe and the Mediterranean to thrive. The Palm House quickly became one of Liverpool's top visitor attractions.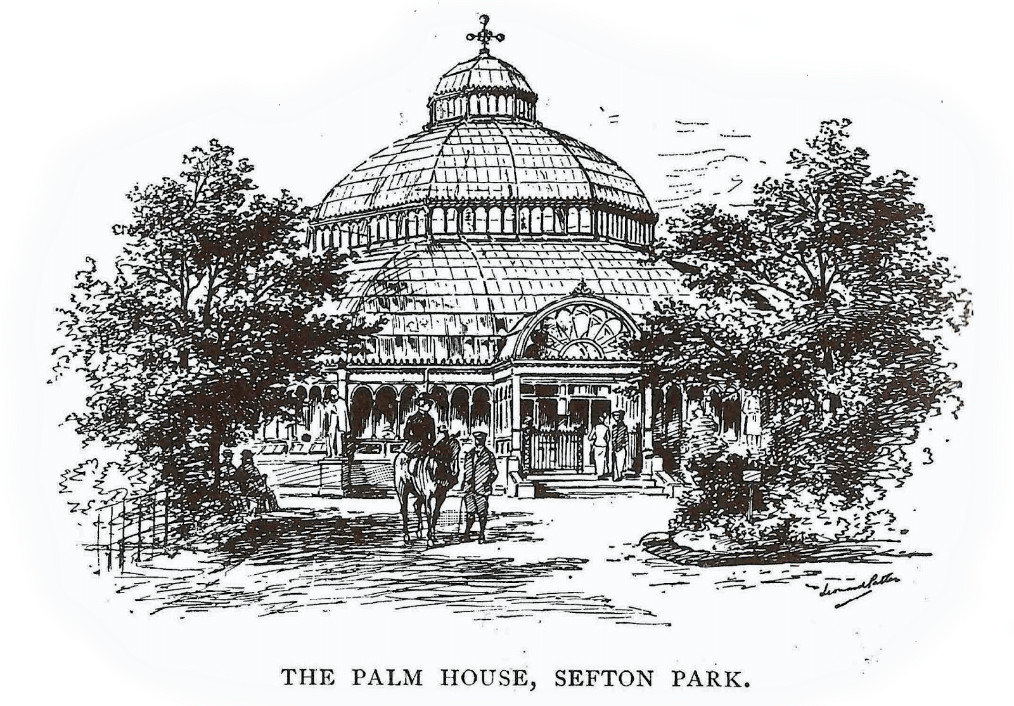 1913
The Parks Committee reported the discovery of an unexploded bomb inside the eastern porch of the Palm House.
A package of Suffragette literature was also found on a nearby park bench. The bomb was believed to have been left by Kitty Marion, a well known Suffragette activist who had friends in Liverpool.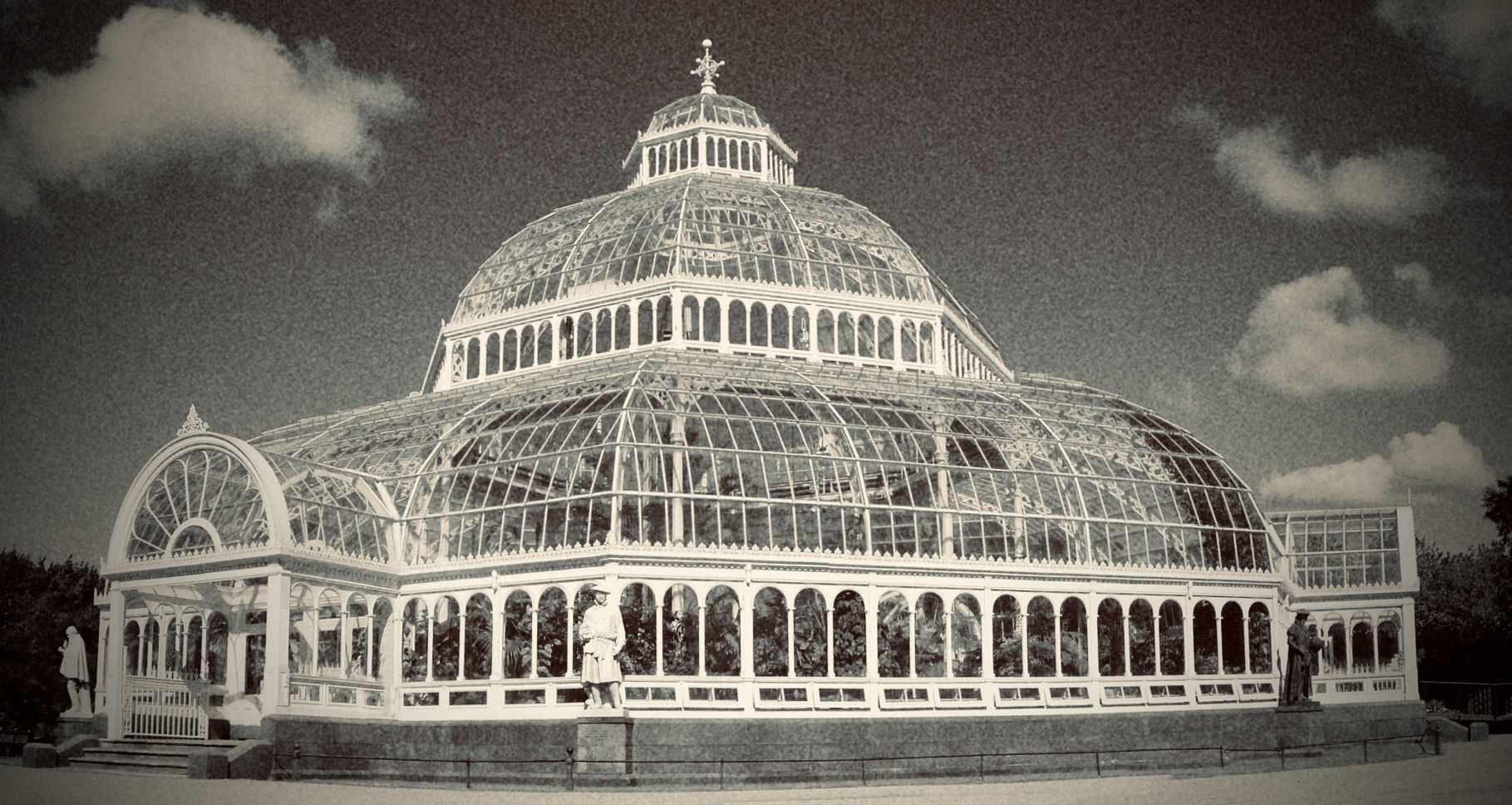 1928
Crowds of thousands attended a pageant to mark the unveiling of one of Sefton Park's most famous statues – Peter Pan.
The bronze statue is a full-size cast of the original, commissioned by author J. M. Barrie, made by Sir George Frampton and erected in Kensington Gardens in London in 1912. Sefton Park's replica statue was erected on 16th June, 1928 and following restoration in the 1990s was relocated to the grounds of the Palm House where it continues to be a firm favourite with visitors of all ages.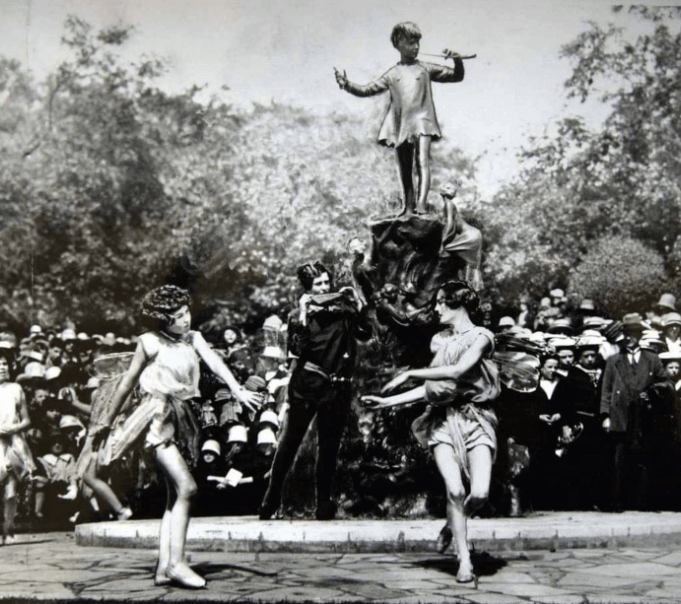 1941
At the outset of the Second World War the glass domes were disguised with camouflage paint after fears that reflected moonlight would make it a landmark for enemy bombers. Despite these precautions, tragedy struck during the blitz bombing of Liverpool when the explosion from a nearby bomb shattered the glass.

1950s
Funding from the War Damage Committee enabled the glass to be replaced in the 1950s, but looking after a building of metal and glass is expensive and challenging. Time and the elements took their toll and the building gradually fell into disrepair.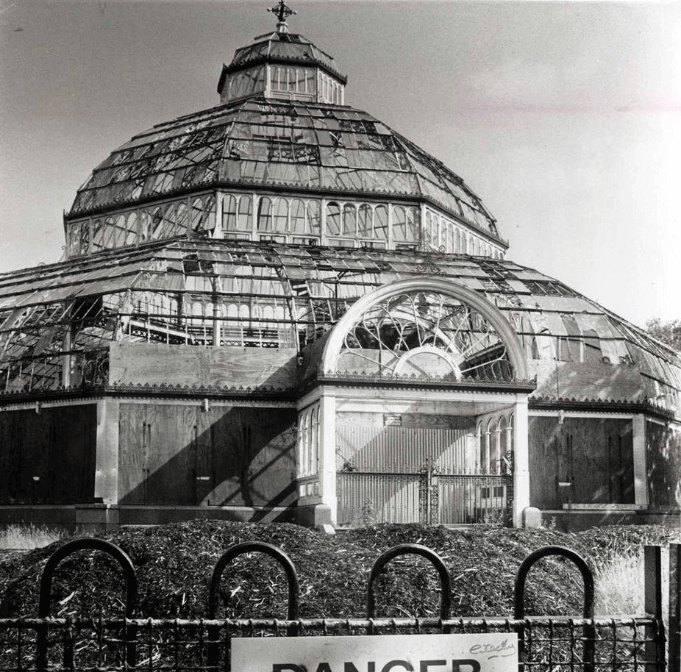 1980s
By the 1980s, the Palm House had fallen into a poor state of repair. With limited funds for maintenance and fears for public safety, the much loved visitor attraction was closed to the public.
2001
Thankfully this popular landmark has many loyal supporters and after years of campaigning and fund-raising, a £3.5 million heritage project saw the Palm House dismantled piece by piece to be painstakingly restored, rebuilt and fully reopened in 2001.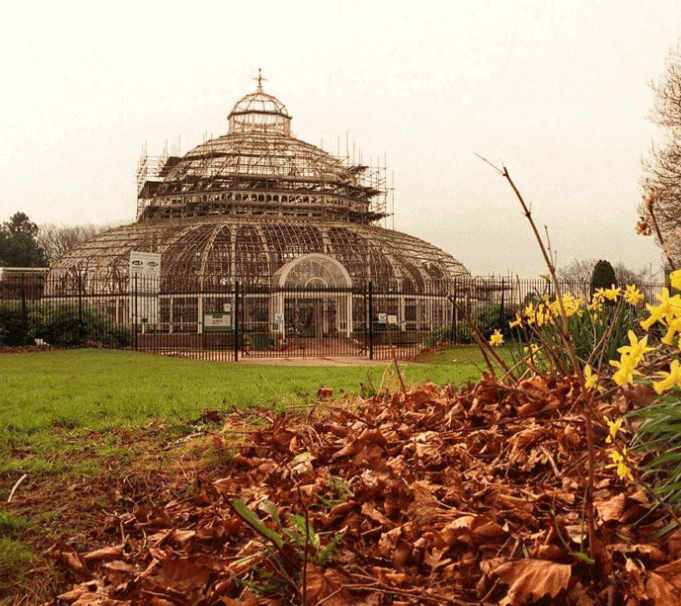 2020
A successful application to The National Lottery Heritage Fund secured funding to further enhance and share the fascinating history of the Palm House and develop new ways of reaching wider audiences.
Visitors of all ages will be able to enjoy new displays and interpretation revealing information about the plants, the building and its social history. We will also be hosting a wider range of activities, helping more people to access and explore the Palm House and its grounds.