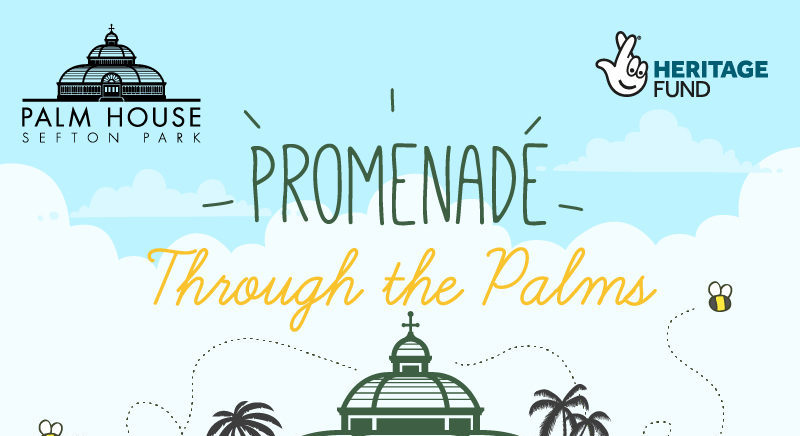 12:00
Mrs Palm 'Explore The Palms'
Come promenade with us through the palms!
Thanks to our National Lottery Heritage Fund programme of events, come and enjoy a new performance for families. Promenading was a popular Victorian pastime. Families are invited to come to this 30min production where you will meet Mrs Palm and all her lovely friends.
Available at: 12.00, 14.00 & 16.00.
Wander through as Doc Leaf shows you his best moves and Lil Bee sings to the Palms trees. Our bees will be there to guide you around to find out more about what our plants can be used for and how people have valued different plants in the past.
There will be so much exploring to do your hands will be green for weeks. With all of our plants in their best bloom then why not head over for our special treat.
Free event, however you must book your place as numbers are limited.