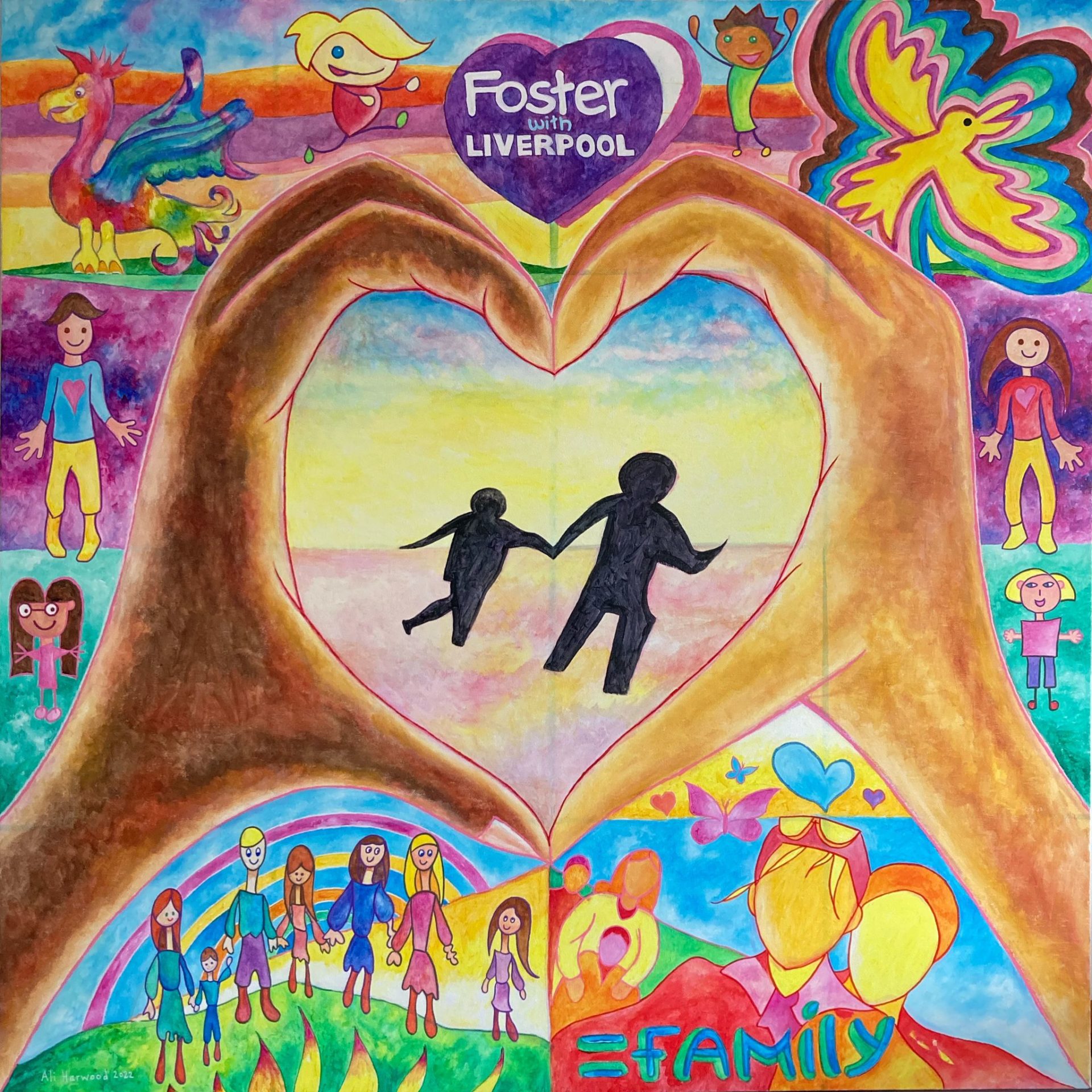 10:00
Stand by Me Exhibition
Liverpool has over 1'500 children in care.
Come and see the art some of them have created for our 'Stand by Me' Exhibition.
Organised by Liverpool City Council Fostering Services and local artist Ali Harwood, the colourful canvases combine 24 pieces of artwork inspired by children and the people who look after them.
Foster carers can be of any culture, background or orientation. You can own or rent your property, but ideally you will have a spare room.