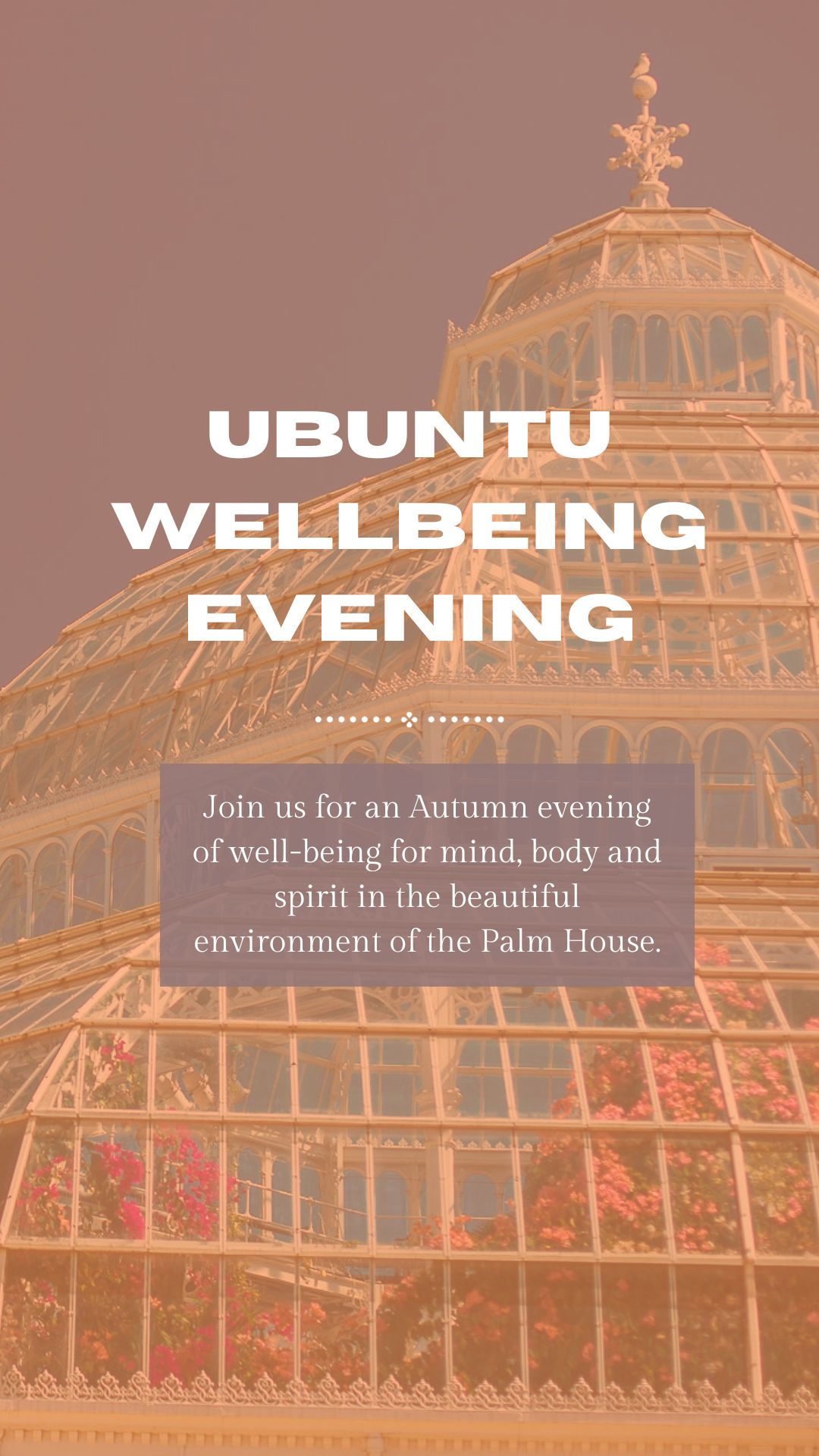 18:00
Ubuntu Wellbeing Event
Join us for an Autumn evening of well-being for mind, body and spirit in the beautiful environment of the Palm House.
This time of year is about slowing down, turning inwards and reflecting – taking stock of the year and preparing for the winter and the new year to come.
Be guided through a beautiful meditation practice, setting intentions and pouring libation to honour the earth, our ancestors and manifest our deepest intentions.
This will lead into a nourishing yoga session with Nu from Heartstrong Yoga. Nu leads her movement sessions with gentle, heartfelt compassion and sincerity, remaining true to the rich cultural and spiritual roots of the yoga tradition whilst expressing these truths in a way that is accessible to all and relevant to our lives in a modern, western society.
From there, you can let go completely and surrender to the blissful peace and serenity of a sound bath (gong bath). This session will be masterfully delivered by Catherine Odita who will use a variety of gongs, singing bowls and bells whilst you lie down comfortably, relax and allow the powerful frequencies and vibrations to sooth, heal and restore you, mind body and spirit.
Please bring a blanket, pillow and yoga matt if you have them and wear loose, comfortable clothing.
This event is run by Ubuntu in association with the Liverpool Black Men's Group as part of the Palm House's Black History Month celebrations. As such, this event is open to all but uses the skills and expertise of well-being practitioners and therapists of colour / of the global majority to run and deliver the sessions.
18:00
Arrival & Welcome
18:30 – 19:00
Meditation & Libation with Alan & Anna
19:00 – 20:00
Yoga with Nu & Saeed
20:00 – 21:00
Sound Bath (Gong Bath) with Catherine