Back
Back
17 / 03 / 22
Liverpool City Region Tourism Awards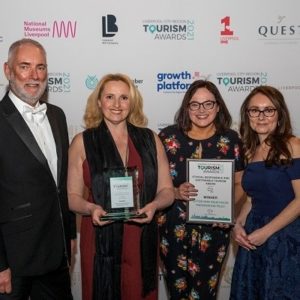 And the winner is…
We are extremely proud to announce that Sefton Park Palm House Preservation Trust has won the Ethical, Responsible and Sustainable Tourism Award sponsored by ACC Liverpool.
The winners were announced at a ceremony on 10th March at Liverpool Cathedral following judging by an independent panel of industry experts.
The judges commented that the Palm House's friendly and knowledgeable volunteers and staff were an important factor in helping them to select the winner from the three shortlisted venues, which included Redstones Cottage and Strawberry Field.