Back
Back
16 / 12 / 21
Victorian Christmas Traditions
Christmas as we celebrate it today has its origins in Victorian Britain and here at the Palm House, which dates to 1896, we are looking back at those traditional Christmas celebrations. Christmas Trees are often the centrepiece of living rooms at Christmas for the whole family to gather round. This activity was popularised by Prince Albert and trees within the royal household would have been adorned with lit candles along with other evergreen decorations. You can now grab your own Christmas Tree from the Palm House as well as a gorgeous handmade festive candle.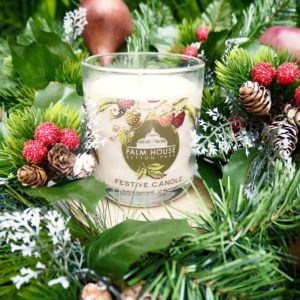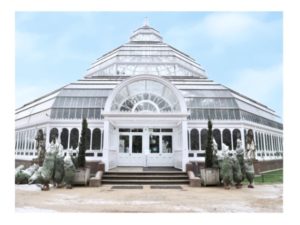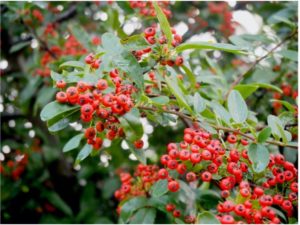 The interiors would have been filled with evergreens, sprigs of holly and other shrubs like pyracantha, or firethorn. Pyracantha is a very pretty shrub with attractive red/yellow or orange berries which provide excellent sustenance for birds in the winter months. Although come January/ February winter pruning can begin.
The Victorians popularised many of the Christmas traditions we still enjoy today, and they loved decorating their homes during the festive season. Many of their decorations were also homemade including Victorian-style Christmas crackers, gilded walnuts, pin-prick cards, and paper flowers.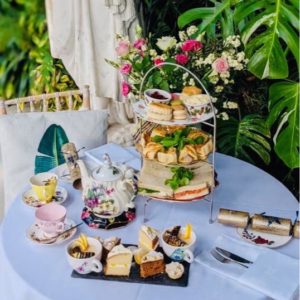 British confectioner, Tom Smith, came up with the idea of the Christmas cracker: a simple package filled with sweets that snapped when pulled apart. The sweets were replaced by small gifts and paper hats in the late Victorian period and remain in this form as an essential part of a modern Christmas. Here at the Palm House we have also been filling up on Sweets and Afternoon Tea on the Build up to Christmas. Enjoying inviting people into our own Victorian setting for Festive Afternoon Tea's. Thanks to all who purchased a ticket and spent some time in the cosy spot that is the Café.
Season's Greetings from all of us here at The Palm House!