Back
Back
05 / 09 / 23
Guided Training at the Palm House
As part of the heritage lottery grant, a group of volunteers have been given training on how to deliver group tours of the Palm House by Peter Coyler who is a Blue Badge Guide for Liverpool, Port Sunlight and Chester. Our training began in February 2023.
This training has  helped us to welcome passengers from cruise ships this year but this train also helps us deliver information to our more regular visitors who either just pop in to the Palm House or groups that book a guided tour in advance.
Peter has a fantastic knowledge of the history of the region, but it is true to say that initially he knew less than most of our volunteers about the history and plant collection of our beautiful Palm House! So he too has been on a learning curve. What Peter succeeded to do, thus far, is teaching us how to hone our skills in welcoming the public to the Palm House . Also by explaining how, at times, we will need to have the ability to improvise and adapt our tours, and become engaging storytellers, enabling us to showcase the Palm House's rich heritage and botanical beauty.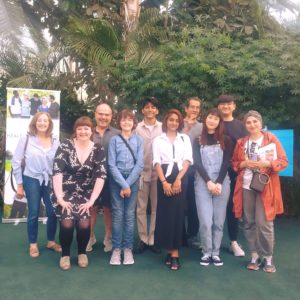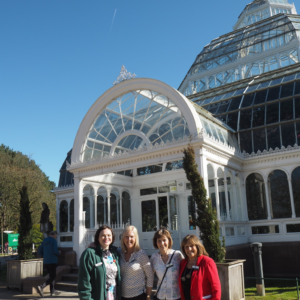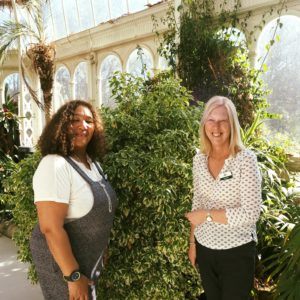 However, is true to say that we were initially daunted by our first homework guiding exercise when we were asked to research and then be prepared to talk for 3 minutes on 18 Palm House topics/plants by the next scheduled meeting. In hindsight we were possibly enthused by this initiative and were inspired to learn as much ad we possibly could on the 18 topics.
In more recent sessions Peter has taught us how to create structured commentaries by developing themes in our tours and by being imaginative and creating picture, whilst spreading relevant information throughout the tour. We have also recentlly spent time practicing speaking on a variety of topics, both inside and outside the building, accepting feedback, not only from Peter, but also from our fellow volunteers.
This training will undoubtedly help volunteers fully unlock the Palm House's historical and botanical treasures to our many visitors.
Margaret Burke, Volunteer & Guide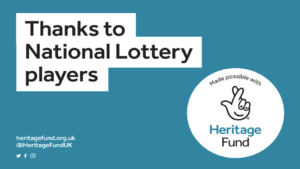 There is now an opportunity to become a White Badge Guide for the Palm House! Find out more!